The CoachWATCH app is your ultimate stopwatch device. It can be used manually with multiple athletes but it is also a remote control to start automated timing sessions in the CoachTIMING software.
Instead of writing times you can watch your athletes on the track. Athletes and Locations can be selected, Sessions can be started, Times come in automatically and Laptimes can be shown Big screen to the Athletes.
When using the CoachWATCH, different options are available per menu item when you swipe from left to right over a line of the selected screen. These options allows you to edit, delete, select or deselect items for use within the application.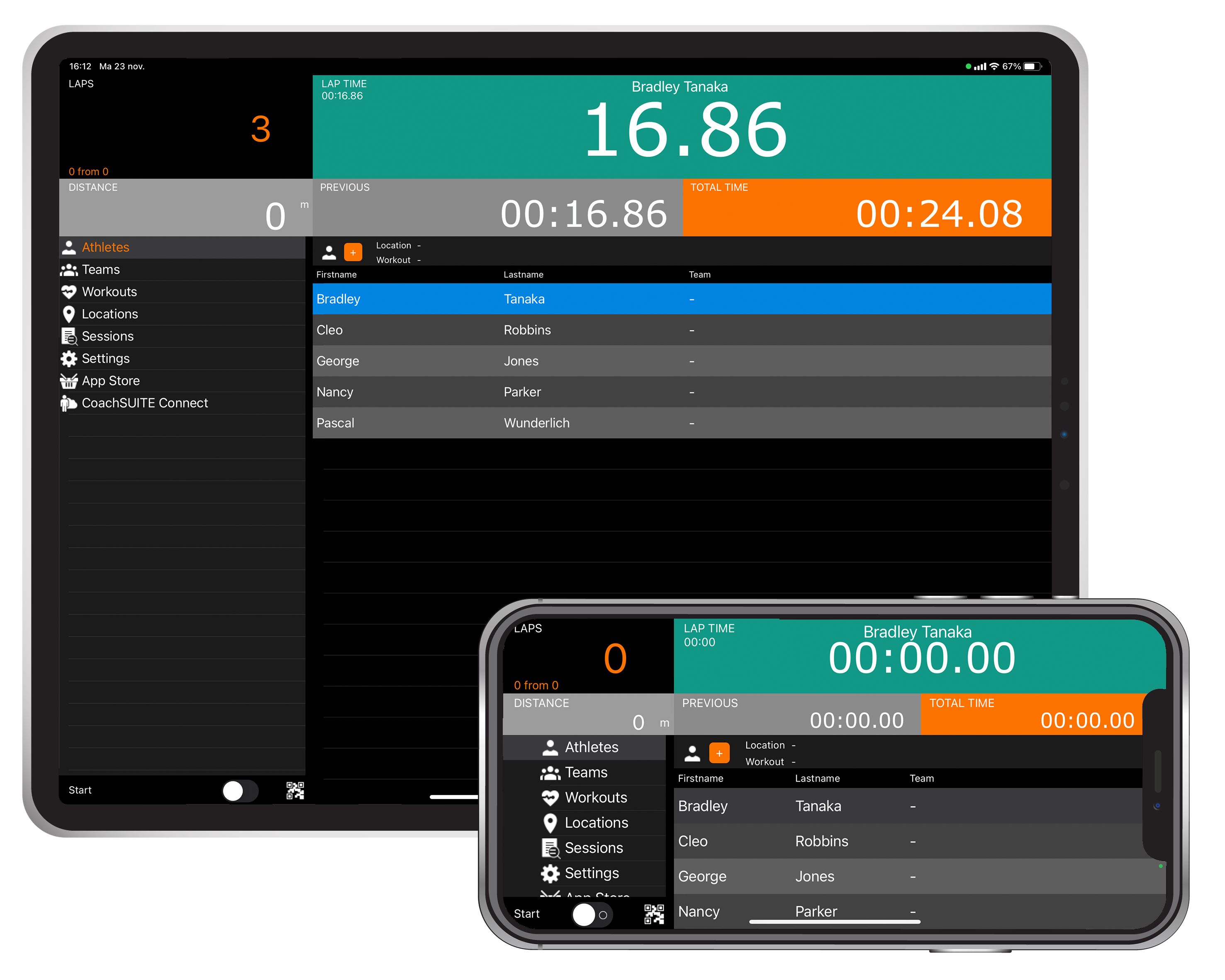 Manage your athletes and teams
In just a view clicks you can select the team and athletes on the track and start their training sessions. Individual athletes as well as complete teams can be started and stopped with 2 simple buttons in the app. New athletes can be added on the spot and timing chips can be assigned.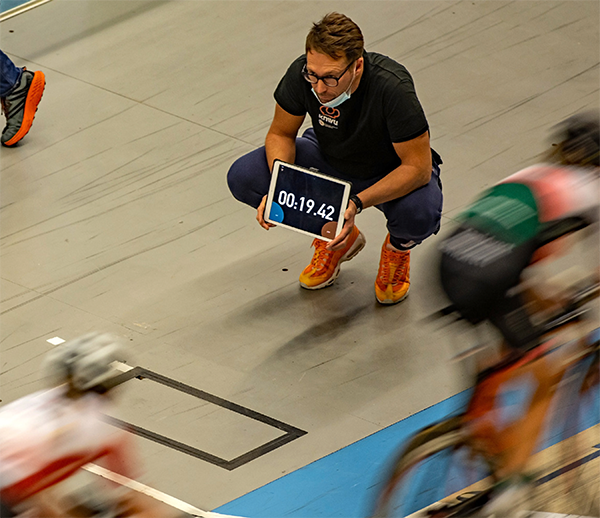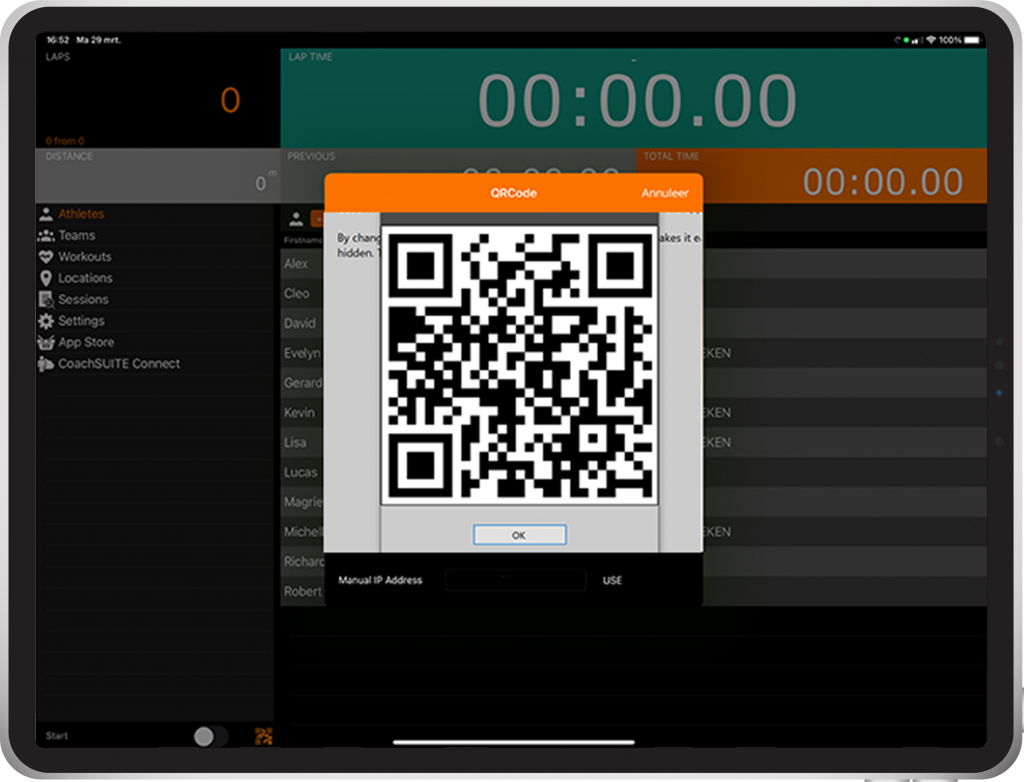 Second screen and remote control
CoachWATCH can be connected to your CoachTIMING software. Connection is established by scanning the QR code in the software and, after that, all date can be synced.

Use your iPad as a remote control to start or stop sessions while you are standing along the track. View the times of your athletes in real time and update training sessions directly.
Both manually and automatically
When Lap times are coming in on the iPad you can select an athlete and show the time Big Screen.
With both manual and automatic timing it is possible to indicate lap or section times via Big Screen mode. In this way you get an automatic lap time board.
CoachWATCH is always the best tool input tool for the CoachTIMING software. If there is a MYLAPS ProChip system available, the times come in automatically.
Without automatic timing, CoachWATCH remains your ultimate stopwatch. Times of individuals athletes as well as complete teams can be collected and synced with CoachTIMING.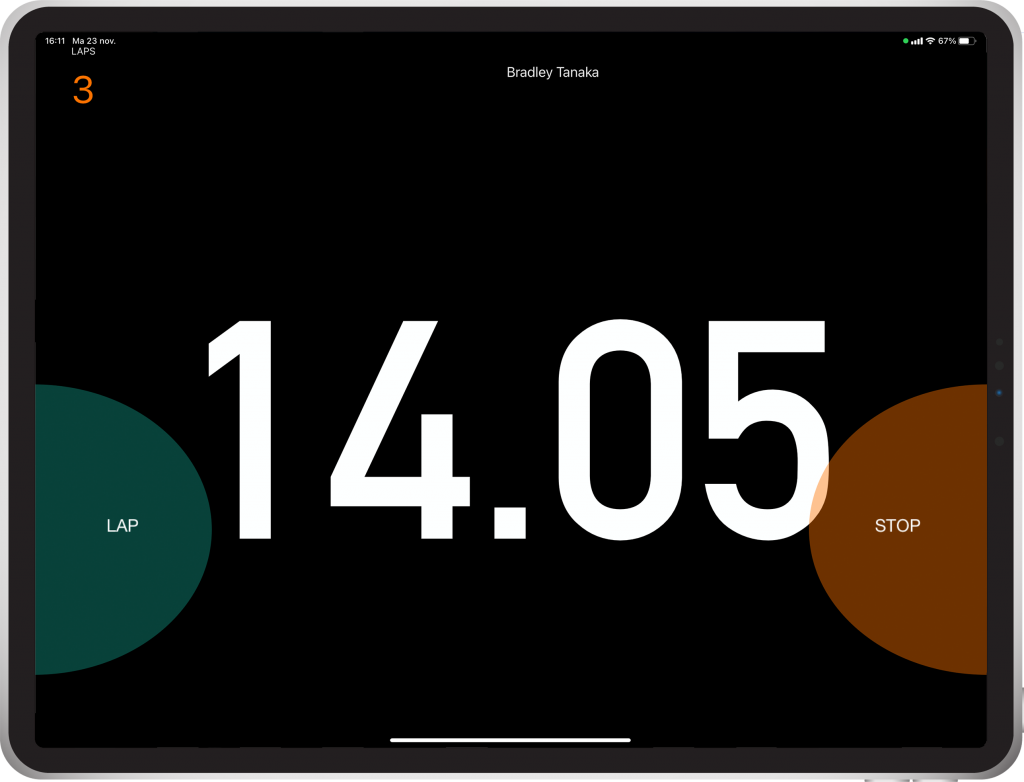 The connection to automated timing
CoachTIMING has been developed to connect with
MYLAPS ProChip
(Portable, Smart and TableTop) decoders. In combination with the Detection Loop and the ProChip, CoachTIMING brings automatic timing to the next level.
Get the most out of your training data and say goodbye to your stopwatch. CoachTIMING software turns MYLAPS training data into valuable (live) insights for sports coaches and athletes.