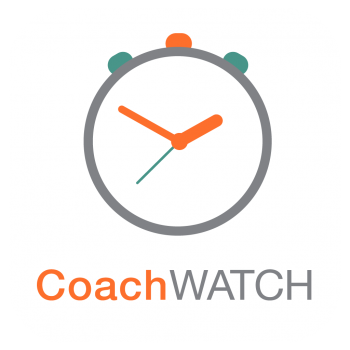 CoachWATCH lets you use your iPad as a stopwatch.
It allows direct measurement, viewing and saving. Many more options are available when linked to a Sporteronline or coachTIMING profile.
To be able to use coachWATCH , you will need to download the iPad app from the Apple store. It is available in a small, medium or full version . The full version can be linked to your Sporteronline or coachTIMING profile.
What does CoachWATCH do?
CoachWATCH is the professional stopwatch for your iPad. Whether timing manually or by using the coachTIMING platform , you are fully mobile with the coachWATCH app. coachWATCH has already proven itself many times and is a popular system among coaches and other instructors, who want a bit more information than just time. It is possible to link coachWATCH with a Sporteronline account so that it sends the data directly to the athletes individual logbook, they can then review this later. This data can also be shared and compared.