 The training tool for coaches

The CoachTIMING software forms the heart of the CoachSUITE. It can be used in cyclical sports where timing matters: Cycling, Running, Swimming, Ice Skating, Horse racing, …..
To get the best experience within CoachTIMING, using the right mouse button is the magic word. With the right mouse button, many extra options are available per menu item. Select the option LiveTiming, Athletes, Sessions or Profiles in the menu bar and then click on the available screen with the right mouse button to discover all the options.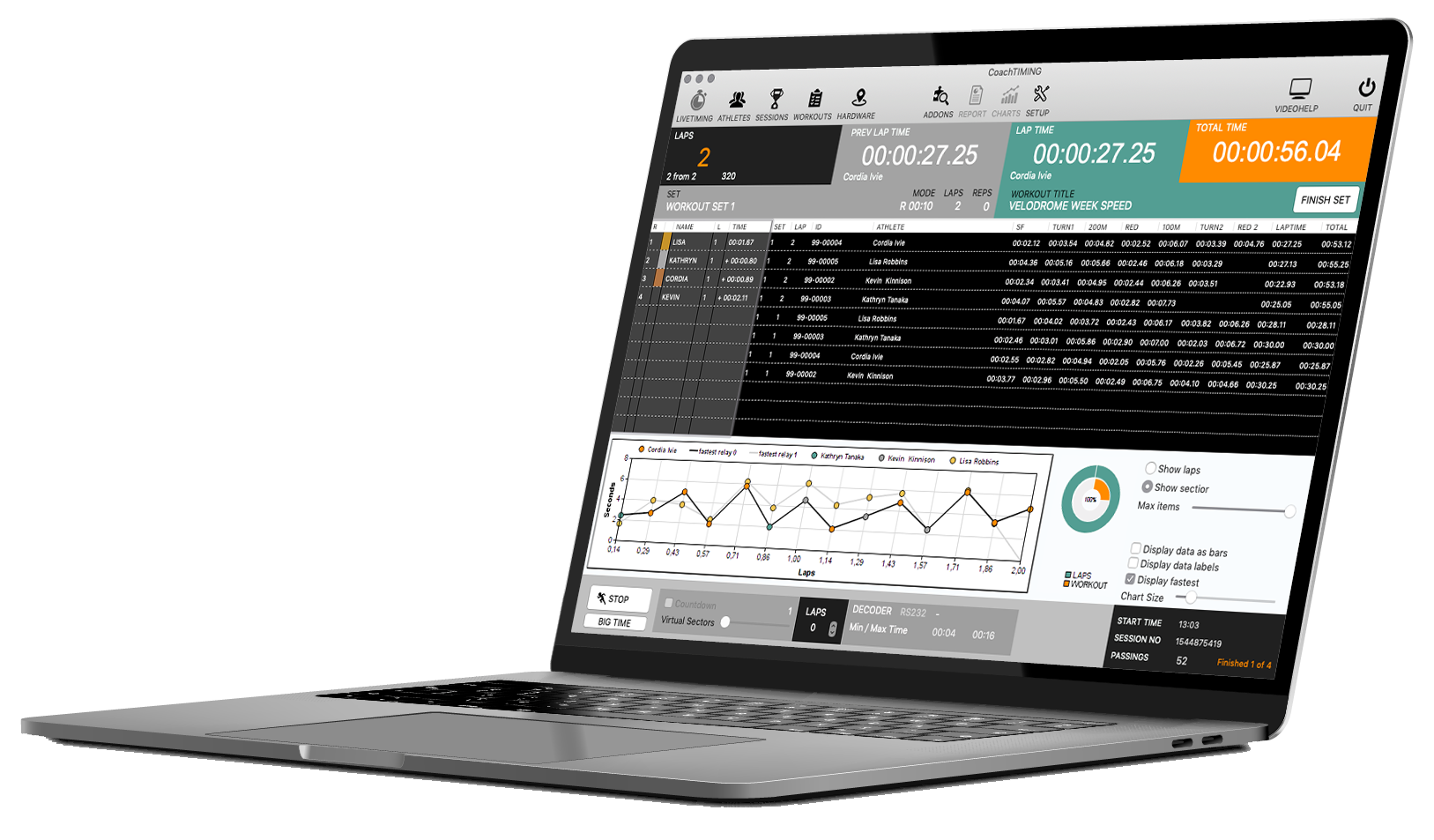 The magic comes together in LiveTiming. Lap or section times of a single athlete or of your entire team roll within the system for immediate or later assessment. Choose an athlete to provide immediate feedback or use
CoachDISPLAY
to project the times on the big screen.
Manage your Athletes and Teams
Manage your athletes and teams. Archive athletes who are not training or create a relay with different athletes. Switch teams or add an extra transponder for automated timing. Also select your team or athletes that you want to use in CoachWATCH.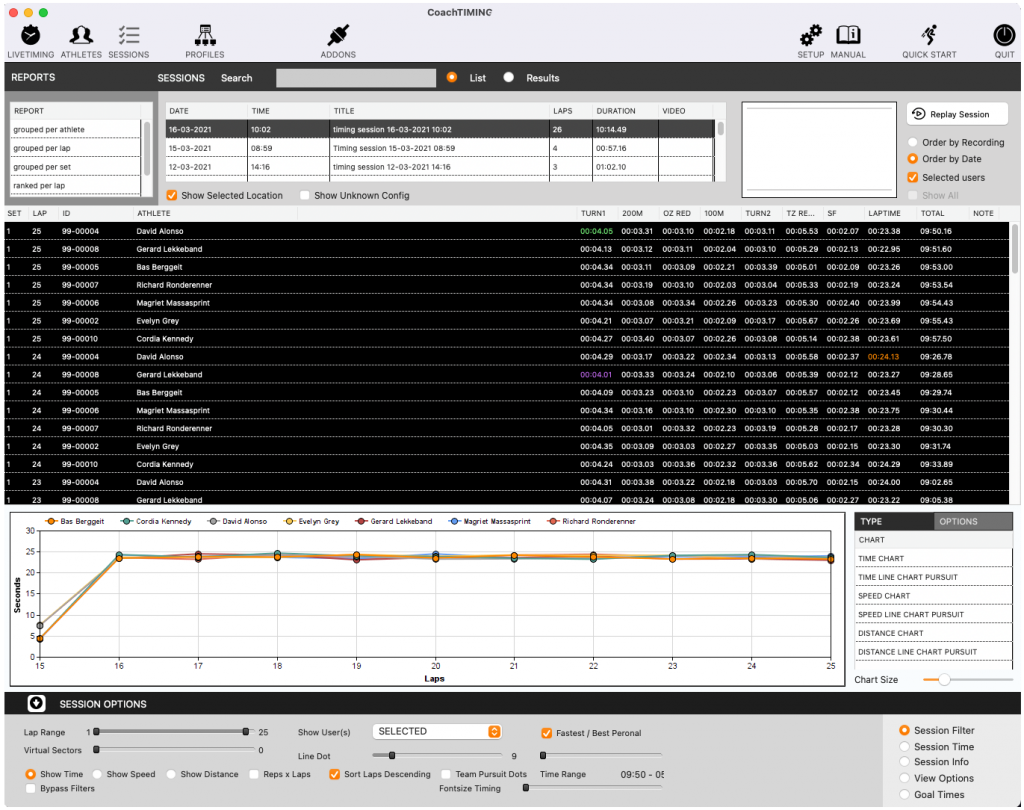 View, analyse and compare results
With sessions you can review, compare and export training sessions for further processing. Select a single athlete or compare different athletes within a specific section of the workout. Choose a period of time within a workout to be more focused on the information and share it with your athlete.
Configure training locations
Choose from existing location profiles and edit them to your own configuration, or create completely new setups. Import the managed profiles from the existing CoachLINK.

The connection to automated timing
CoachTIMING has been developed to connect with
MYLAPS ProChip
(Portable, Smart and TableTop) decoders. In combination with the Detection Loop and the ProChip, CoachTIMING brings automatic timing to the next level.
Get the most out of your training data and say goodbye to your stopwatch. CoachTIMING software turns MYLAPS training data into valuable (live) insights for sports coaches and athletes.