The training tool for coaches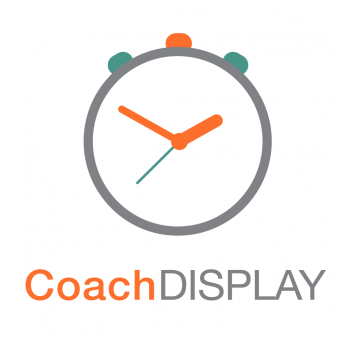 The training tool for coaches
The CoachSUITE can be used with detection loops and transponders and allows monitoring of multiple athletes during their workouts. Sections, single tracks or laps, with the CoachSUITE you can choose your own desired settings and then process the requested data automatically.
Times on screen. The CoachDISPLAY ensures the correct display. Target times and lap times per athlete on screens ranging from a TV to a stadium scoreboard.
You can connect the CoachDISPLAY to a screen with an HDMI port. Due to its small size it is easy to use and can be placed anywhere. Every coach who has CoachTIMING on his/her laptop or computer, can connect to it and show times on a bigger screen during training.